Asbestos Services UK Joins Forces with Roy Castle
Also in this section:
Wirral-based asbestos removal specialists, Asbestos Services UK Ltd, has joined forces with lung cancer charity, Roy Castle Lung Cancer Foundation, in an ambitious year-long fundraising campaign.
The specialist contractor has committed to raising over £10,000 through various initiatives, events, challenges and collaboration with the charity, engaging team members, suppliers, partners and customers throughout the 12 month programme.
Dave Coleman, Managing Director of Asbestos Services UK said: "As the UK's leading charity focusing solely on lung cancer, and the association between exposure to asbestos and lung cancer, there is some strong synergy between ourselves and Roy Castle Lung Cancer Foundation.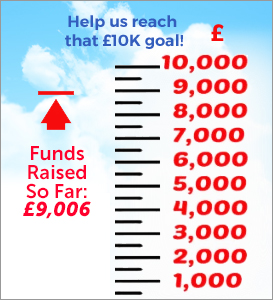 We're really keen to highlight the health and safety messages surrounding asbestos and continue to be amazed at the places where asbestos still exists.  Whilst we are keen to raise awareness of the dangers of asbestos, we also want to support those that have been affected by lung cancer. Roy Castle Lung Cancer Foundation not only helps those affected but is focused heavily on research centred on cure and prevention.

The 12 month fundraising programme will be a mix of corporate fundraising events including golf days, Tough Mudder and a business football tournament with internal initiatives including a stop smoking campaign and even an Asbestos Solutions calendar!

Dave added: "As a business we're all really on board with the 12 month campaign. The guys have already put forward their own ideas whilst our colleagues, suppliers and customers are all really keen to support and help out. We have a full year of activity planned so we'll be calling on all of our friends to do their bit!"

Roy Castle Lung Cancer Foundation aims to beat lung cancer, the UK's biggest cancer killer. The charity was set up in 1990 and named after TV presenter and entertainer Roy Castle, after he was diagnosed with the disease. In the last months of his life raised £1million to fund research to beat lung cancer.

Today they continue his legacy by funding research to stop lung cancer being diagnosed too late to be cured, making life better for the thousands of people living with lung cancer and stopping children becoming smokers to prevent the next generation getting lung cancer.

Liz Legge, Corporate Fundraising Manager at Roy Castle Lung Cancer Foundation, said:
"We're delighted to have the support of Asbestos Services UK. Businesses play an incredibly important role in helping us carry out our work, and we're thrilled that Asbestos Services UK has chosen to partner with us.Their ambitious fundraising  target of £10,000 will make a phenomenal difference and help us to fund more vital lung cancer research and patient support services."